IT
·
Vilnius
·
Hybrid Remote
Mid/Senior Full Stack Developer
Become a full-stack developer in the fastest-growing ed-tech startup in Lithuania and bring smiles to tens of thousands of students!
We usually respond within three days
Ready to give meaning to your work, provide smiles to tens of thousands of students and grow by 10x?
Take part in one of the most meaningful activities - create learning environments on a platform that brings together thousands of students in Lithuania, Poland, Greece and other European countries!
Join a start-up team - where educational change is created by a talented group of friends, not colleagues.
Wanna hear more?
Since its launch in September 2020, Digiklasė has become one of the largest schools in Lithuania, with more than 20,000 students have tried it.
Our team has grown from 3 members and 4 teachers to a team of 11 people and a team of more than 30 teachers of different subjects in 6 months.
A secure future - in May we will have concluded one of the largest pre-seed deals in Lithuania with 2 international funds.  
We've changed our office twice, and now we're staying in DigiNHouse with a sauna and private patio. :)
We're currently expanding into the Polish, Greek and Italian markets.
Even though we're planning for 10x growth over the next few years, we need hand building for our platform. With the 100% freedom that we provide you with, also comes the responsibility of building our platform and scaling it smoothly to other countries. 
Must have skills:
Backend:

We expect you to have experience with PHP. We use Laravel 8.
Current data storages in our stack: MySQL, PostgreSQL, Redis.

Frontend:

HTML, CSS, JavaScript - there's nothing to change any of it and we handle it in a modern way.
Started with Vue.js and moving to React now.
Tailwind CSS combined with styled components and CSS-in-JS.

Familiarity with practices and tooling that helps us build high-quality deliveries:

Automated testing
Logging & monitoring
Static analysis

Communication, organisation skills and experience in team leading
Nice to have skills:
Experience with start-ups or ultra-fast-growing companies
Basic understanding of UI/UX so it will be easier to implement together it with designers
Any experience with Node.js or Go could be beneficial in the future
AWS Cloud Services
We offer you:
Access to company shares by option
From 1500 to 2700 EUR net salary (depending on experience)
A quiet and cosy workplace in Vilnius, Antakalnis. Otherwise - an office. More precisely - a house. Even more precisely - the DigiHouse.
Sauna at any time of the day in our DigiHouse :)
Pizza Friday
The welcoming and youthful team
Opportunity to work from home
If we suit you, don't wait and apply! 🧡
Department

IT

Locations

Vilnius

Remote status

Hybrid Remote
We usually respond within three days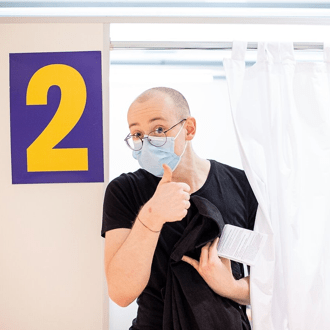 Contact
Ignas
Coordinator – Administration
Work environment
A cosy work location and workspace in it

For now, we're based in Antakalnis, Vilnius, but no matter where we are, we'll always be within an easy reach, and you'll find a fulfilling place to work in a peaceful environment.

Pizza friday!

Pizza Friday – what's more to add, almost everyone loves pizza, but you'll receive love and care from us if you wish for a different food.

Opportunity to work from home

If the technical possibilities allow us, we don't mind it at all; after all, that's what we've all been getting used to lately!
Culture of Memby / Digiklase
There's nothing to hide – we're a little crazy!
In the best sense of the term, of course.
Our team is full of youthful energy, loud laughter and ideas that are waiting to be fulfilled. We respect and love each other, but we love our work just as much - we take it very responsibly and apply a NO BULLSHIT policy.
It is true that sometimes we sit for long hours for the sake of the mission. But the time invested allows us to move quickly from chaos to the position of a successful social education business, to grow rapidly, and for our entrepreneurial spirit and innovation to shine through!
About Memby
We help struggling high school students with engagement-oriented LIVE after-school tutoring.
Students come to us for better grades and stay because they find PURPOSE OF LEARNING.
Already working at Memby?
Let's recruit together and find your next colleague.